Get to and Around Akihabara
Odaiba/Palette Town
Hakone
Akihabara
Ueno
Central and Ginza
Shinjuku
Roppongi
Shibuya and Ebisu
Akihabara
(Before you go: if want anime or manga, Akihabara is an over-priced tourist trap.
Maybe better to try Nakano Broadway - a massive emporium for all things geek.
Overstocked with anime, collectibles, tech and all the niche stuff you can find in Akihabara, only condensed into one big shopping mall.)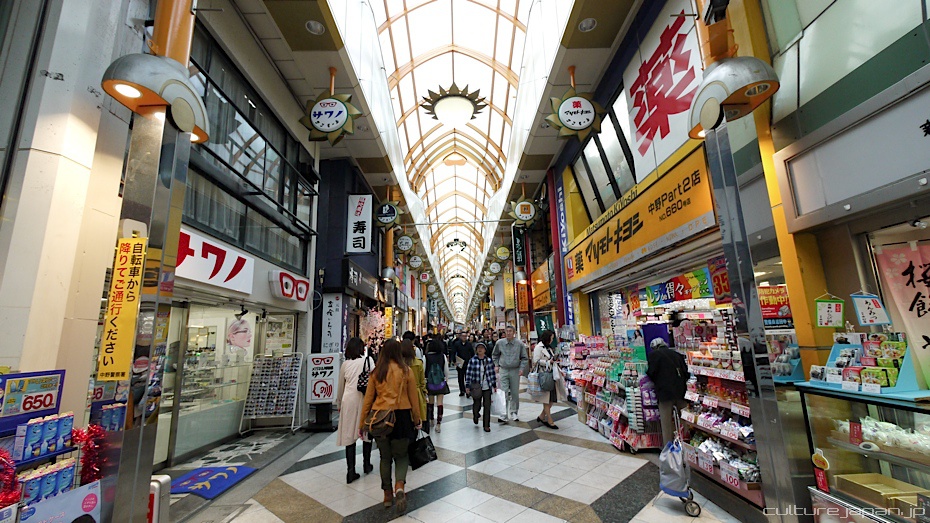 To get to Akihabara

A-I station -> Shimbashi station (Tokyo Metro line 8 min ¥170)

Shimbashi station -> Akihabara (JR Yamahote or JR Keihin-Tohoko/Neg line 8 min ¥100)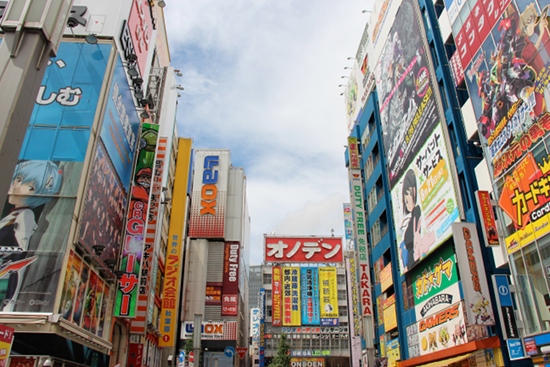 1. Eat at Akiba Ichi
If you get here at lunchtime take the West exit footbridge to the 2 high rises at Crossfield.
One of them is UDX building which has Akiba Ichi - 3 floors of restaurants; lots of fun choices for food at reasonable prices.
Akiba Ichii can save visitors from wandering around wasting energy searching for a decent place to eat.

This is what you'll see there


2. Anime Centre
Probably not worth time (small and very expensive - 43% on TripAdvisor rated it as poor or terrible), but if you must go, it's 4th floor UDX Building.
Instead, we go to Animate Akihabara, which walk past on way to Forest of Owl (below)
Animate Akihabara is supposed to be the biggest anime retailer in Japan
This is what you'll see there


3. Gundam Cafe
West Exit. Just on the right, under the tracks.
Staff at the cafe are dressed in modified Gundam uniforms and snap a salute when they take your order.
The food is Gundam themed - robot waffles, cakes, ice cream floats.
The character lattes are especially fun.
The (very small) cafe shop sells a few Gundam goods, including cafe exclusives.
If time is a problem, there's a take-out window in front.




This is what you'll see there


4. Mandarake
(man-da-ra-kei, pronounce each syllable) is eight floors of anime, TV superheroes, characters and mascots, and manga comics, new and used.
Start at the top and work your way down.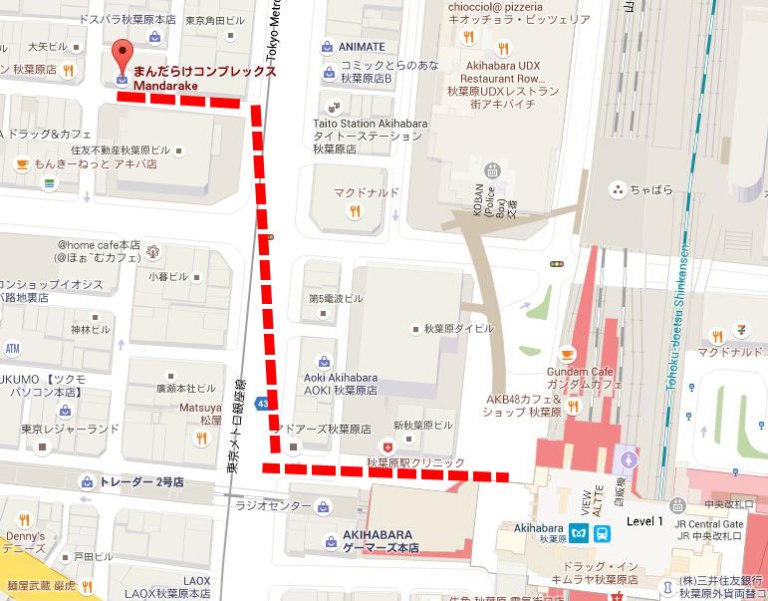 From Akihabara station take West exit.
Follow the tracks to Chuo Dori (Chuo Dori just means boulevard - main street).
Go to your right but cross to the other side at the signal (there aren't many crossings).
Keep walking on Chuo Dori.
You'll see the Taito Game Center (giant space invader symbol) across the street and facing the little alley you are going to turn left on.
Walk one block. Mandarake is the black building on the corner on your right.

This is what you'll see there


5. Electronic Town
Chuo Dori has many small electronic shops for DIY, but unless that's your thing it gets monotonous.
The biggest center is Yodobashi - take Central exit and it's right in front of you.
(If you want to see anything else in Akihabara you pretty much have to go back to the station and start again via the West exit.)


6. Maid Cafes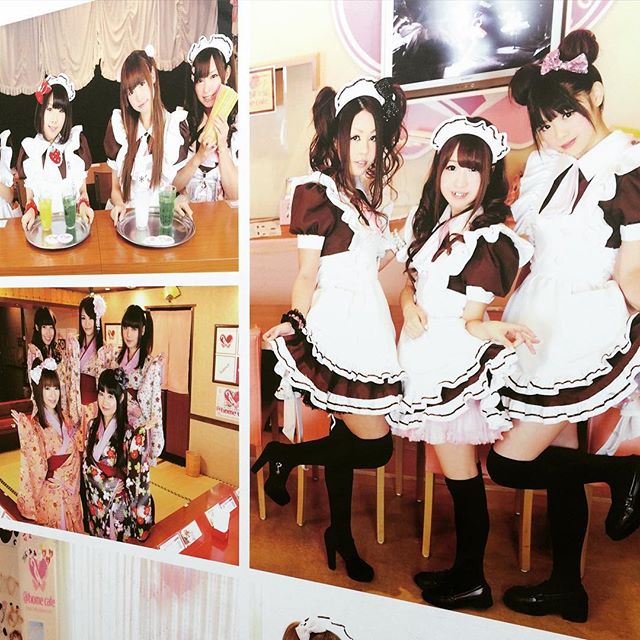 A cliche here but the food is basically overpriced crap with hello Kitty type decorations in sauce etc.




This is what you'll see there

(If the sexist attitude upsets you, there's a (Foreign) Butler Cafe in Shibuya
but it has some less than stellar reviews)


7. TAITO's Hey's
2 floors of retro game arcade machines.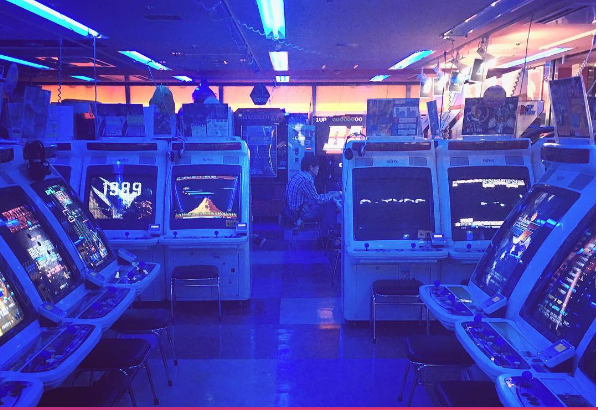 8. Kanda Myojin
An ancient shrine specializing in pleasing the gods of geekery.

For some reason, the 1,270-year-old Shinto shrine has been downloaded by the Japanese tech crowd as their special place to commune with the celestial plane.
Whether it's for a single computer or an entire company, the shrine promotes itself as the place in town to secure charms and blessings to protect your devices, avert identity theft, get your digital business off to a good start or just keep it running smoothly.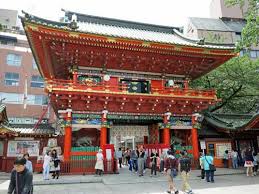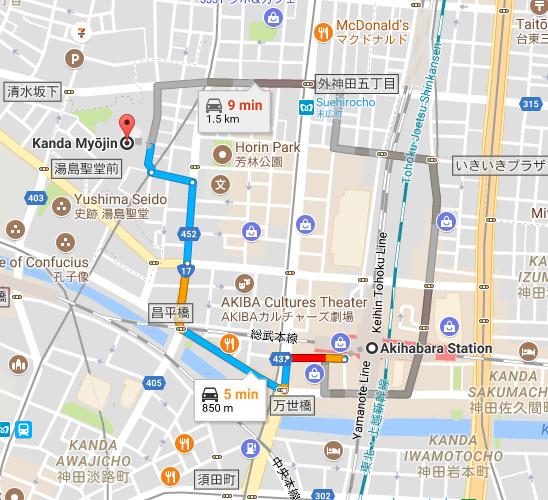 More shrine pics
9. Owl Cafes


Owl No Mori has 30 owls in a crowded room on 5th floor (there's a lift)
Entry + a drink from a vending machine ¥890
On other side of same road as the UDX bldg where you had lunch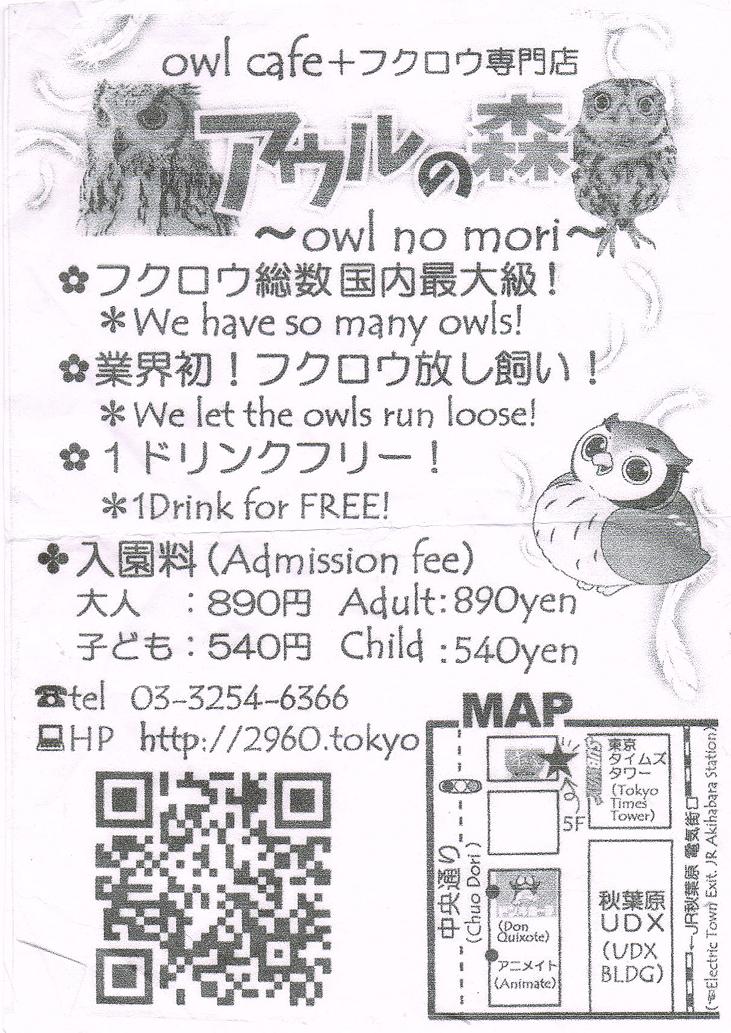 More owl cafe pics

This video from the Forest of Owl cafe



From Akihabara Station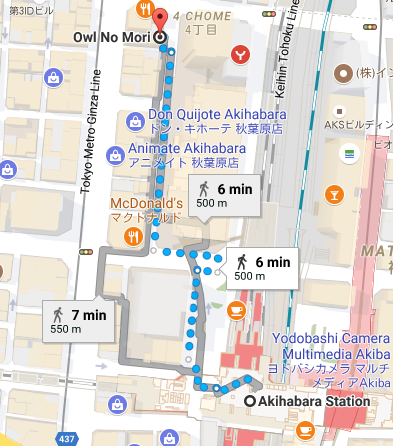 Animate Akihabara - the one on the main street, not the corner one
Each floor is dedicated to mostly one thing such as manga, anime DVDs, figurines, etc and you can and will spend hours in every section.

Or from Suehirocho Station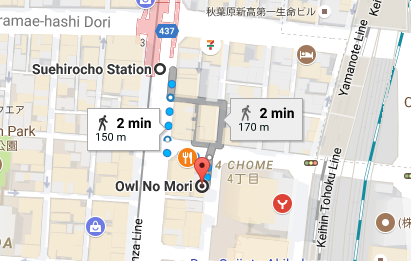 This is what you'll see there


10. 3331 Arts Complex
20 galleries inside an old school
Basically have to walk or catch a cab
no direct subway to Suehirocho station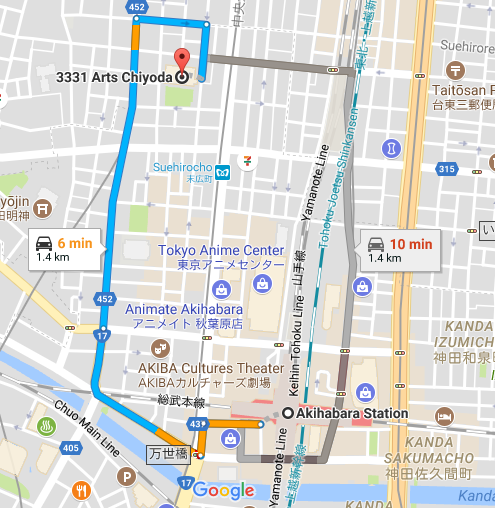 Books by Title
Books by Author
Books by Topic
Bits of Books To Impress